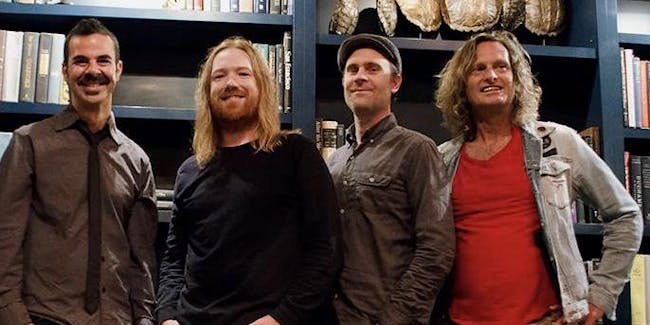 99.5 THE MOUNTAIN PRESENTS
Bone Diggers
Magic Gravy
Fox Theatre
Bone Diggers: Paul Simon's Greatest Hits, Explored with Magic Gravy at Fox Theatre
Tickets On Sale Now!
99.5 The Mountain & Westword Present
- Ages 15+ without a parent.
- All tickets are non-exchangeable and non-refundable following purchase.
- Listed price does not include tax and service charge.
- NO BAGS.
- All tickets are General Admission (GA) with limited seating available. If you require accessible seating or other accommodations, please purchase your GA tickets and reach out to Daniel@z2ent.com to help us make your visit as enjoyable as possible.
- Ticket Prices will increase on Day of Show.
Born from what was supposed to be a one-night-only star-studded affair in San Francisco in the Fall of 2017, Bone Diggers has evolved into an all-star collective tribute to Paul Simon's music, performed by some of the nation's premiere live improvisational musicians. The core group consists of Lebo (ALO), Reed Mathis (Golden Gate Wingmen, Electric Beethoven), Scott Rager (Tea Leaf Green), and Danny Eisenberg (Mother Hips). Joining the lineup for Colorado: Jennifer Hartswick (Trey Anastasio Band) and Jeff Franca (Thievery Corporation).

Affectionately called "the JRAD of Paul Simon," Bone Diggers are not a traditional Paul Simon cover band, even though they draw exclusively from Simon's songbook. Instead of faithfully reproducing his greatest hits, they take songs ranging from "The Obvious Child" to "You Can Call Me Al" and perform them with a similar kind of improvisational approach that the Grateful Dead take with Bob Dylan or Beatles covers -- that is to say, by electrifying them with their own arrangements and infusing them with fresh and funky jams.

Expect an evening of hits that everyone can sing along to… attached to dance-friendly jams that are in the moment and of the moment.

Venue Information:
Fox Theatre
1135 13th St
Boulder, CO, 80302